{INFINITE CONTRACT}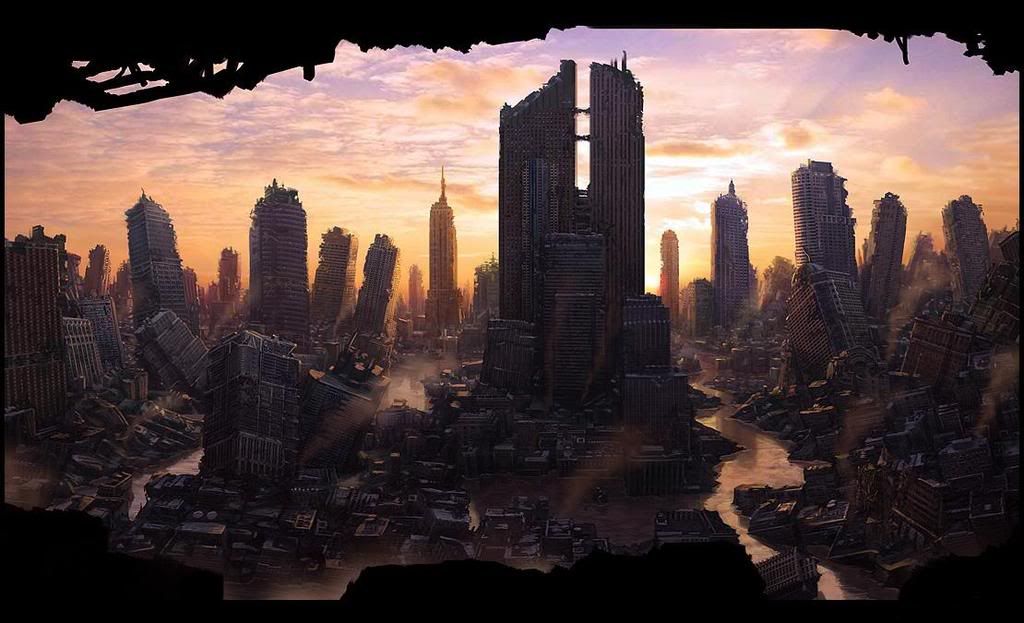 Thousands of years ago, when the world was still young, there was a land that was known as a Utopia; it thrived with brilliance. This land was known as none other than Atlantis. Atlantis was but a mystery to everyone, it was a place that was still being explored despite its mystical kingdom being underwater. However, during the time before it sank to the further regions underground, the Atlantians were considered to have had warriors with mysterious beings at their sides-to protect themselves amongst dangers, or to play with: much alike pets were to the human beings. These Mysterious Beings were considered mythical, and had been told in great length, within greek legends and myths. They were mythical creatures. Yet again, however, since Atlantis had sunk underwater and into the sea, the knowledge of these creatures had been forever lost and now was only told in myth and fairytale.

Twenty years ago, an archaeologist stumbled upon a tablet depicting how to summon and contact these mythical creatures. It was a major discovery. After having found this once hidden tablet, he went in search of the items that would allow contact with them. And after a few years, he found them. However, though he had found them, the magic held a devastating secret that he had not perceived from the start. It unleashed something upon the world, something that he would consider, evil. It was filled with hate, murderous intention, and malice.

As it was unleashed, it awakened the other creatures from their slumber, but they were still unable to move due to having been bound within a seal until released.

The time within this era is the future of 2022. War has been unleashed upon the world to those who are contracted by the virus unleashed. The sky is dark; rain no longer falls, only acid. This is all thanks to the hateful, malicious power that was unleashed. The human had considered the cause of the acid rain and mutated animals was only just the chemicals in the air, or that it was the armies fault. He had never given thought to the fact that he unleashed a new breed of being. Contracts. The once mythical creatures that had been considered only in fictional tale.

Now a few Contracts are doing their best to bring back the peaceful world it once was.

Will the Contract be able to accomplish this or will they fail?


[INFORMATIONS]

Hey everyone, yeah this is another rp I came up with. Yes I've told of this rp idea in the rp united before. But I change the idea of psychic to something that will be used in my manga. Yes this is my manga idea I came up with which I will make into actual manga. Anyway, in this rp, there will be sacrifice involve for those who are contracted with mythical creatures. What kind of sacrifices? well our senses mostly, but I shall put up a list of sacrifice you can choose from. How this work is that the thing you sacrifice is the thing you will get from the creature you contract with when in battle.
For example, if you sacrifice your sense of sight, when in battle you get the creature you bonded with, its sight instead. But when not in battle, everything is normal except for no sense of sight and such.
The Mythical creature you get to choose must be within the Greek Mythology area. Don't go beyond it like to china or japan and such. It must be within the range of Atlantis or Greek.

In this era, people are a lot stronger than most unlike the previous era due to the mutated creatures and weather.
If you have any more questions. PM me.



[Definitions]

CONTRACTORS : Humans who are bonded or in contract with mythical creatures. Both human and creatures meet at a certain places mostly ruins, temples or a place that hold ancient relics. Every contractor have a symbol that represents the creature they bonded with on their body. The contractors also gained one of the creatures power beside replacing its missing senses.


SACRIFICE : Contractors when bonded with a mythical creature had to give up a sense. what the sense is, depends on how strong the creature is. The stronger the creature, the higher the sacrifice is. When in battle, the thing you sacrifice shall be replace by the creature senses.


MYTHICAL CREATURES : These creatures are all known in myth in legends. They were once use in ancient times in Atlantis. However, they are all now sealed within certain relics across the globe; mainly because some artifacts that were found are now in museums. In order to release the seal, the human must perform a task or do something that seem significant enough to release it.


THE WORLD : The world which was once bright, sunny and peaceful is now like a wasteland. Rain is acid rain, animals mutated. Only a few water are drinkable now for some water are now contaminated due to the acid rain. Some buildings are in ruins while some are still standing.


MUTANTS : Animals or plants that are mutated into monsters. Here are the lists of the following mutated animals: Two-headed snakes, Giant poisonous worm, carnivorous rabbits, human eating plants and etc. Let's just say that all animals are somewhat huge now.


[LISTS:]
Will add more later, once I think of some

{Sacrifice list:}
~Minor sacrifice~

-Sense of smell-Taken by LNDN
-Sense of sight-Taken by Frozen
-Sense of Hearing- Taken by Roxas
-Sense of Pain-Taken by Mistress
-Sense of Temperature


~Major Sacrifice~

-Sense of Touch-Taken by Eon
-Sense of Taste-Taken by SRT
- Sense of Memories-Taken by Zero
-Sixth Senses-Taken by Zero
-Sense of Emotion-Taken by Roxas
-Sense of Balance-Taken Flyhett


[TIME]
-Morning
-Afternoon
-Twilight
-Evening
-Midnight
-Dawn


[WEATHER]
-Sunny
-Cloudy
-Raining


[MAP]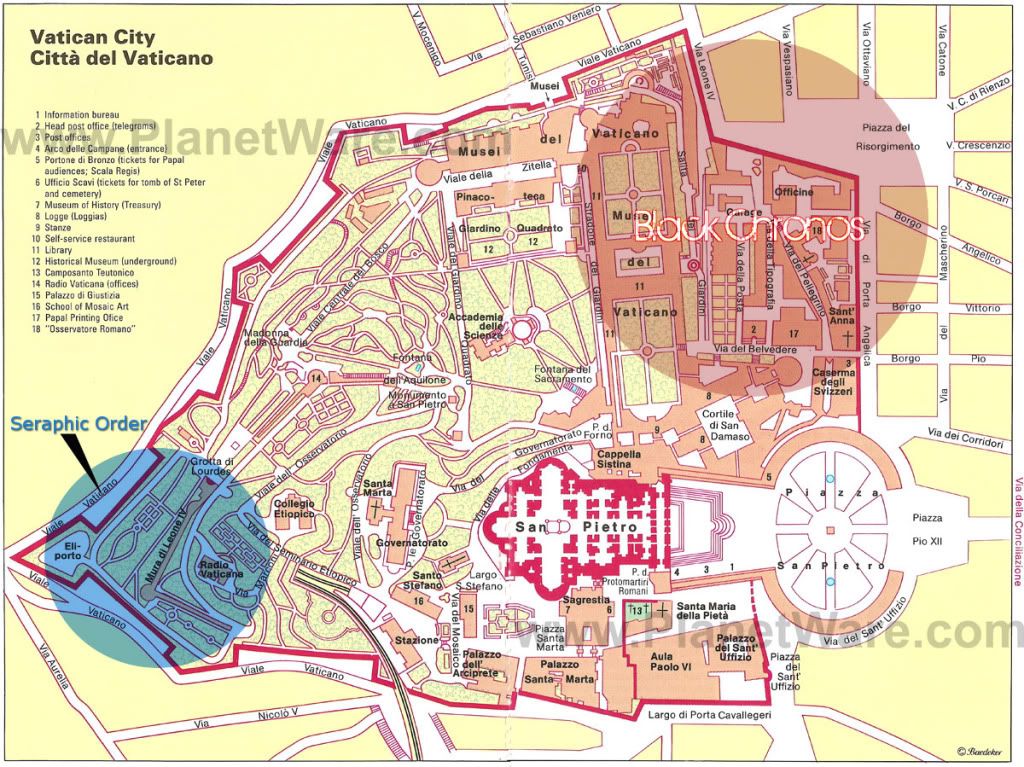 -SERAPHIC ORDER: Blue circle
-BLACK CHRONOS: Red circle


[RULES]

† No god-modding
† Gendou rules applies
† Limited to 2 characters per user
† Limited to one weapon for each character.
† Limited to three abilities for all
† If you are going to stop posting or that your busy, please inform us or pm me about it
† Be creative! With profiles, I don't want to see a profile that was copied and pasted from some article on an anime character. Using a picture of the character as a reference is fine, but I don't want the character to have the exact same name, personality, and bio as the character. Also make sure posts are interesting and well written. Think about quality of post, not quantity; I'd rather see a short but good post rather than a long post that rambles on about nothing.
† Your character is not invincible. They cannot go into a battle and win without putting up any sort of effort. Other people can hurt your character too, so don't make your character look all-powerful.
† No one-liner posts please! Also, do not express emotion with things like ":D". You can write it out.
† Try to write in paragraphs or Semi-paragraphs. Also when you post make sure that other people understand what you are writing or talking about.
†Killing is allowed, but if you want to kill another character, you must PM me and the owner of the character for permission to do so.
† Romance is allowed but keep it PG-13
† Violence: PG-13
† If you have any questions about the rp, PM me
† State Time and Place when you post so that we may know where you are or that the rp won't be a mess.
† When you make your profile, please follow the character sheet that is written, don't just do your own thing.
† Have Fun!!



[FACTION]

SERAPHIC ORDER
An Organization whose goals is to bring justice and brings back the peaceful era. They are also the league that fight against BLACK CHRONOS.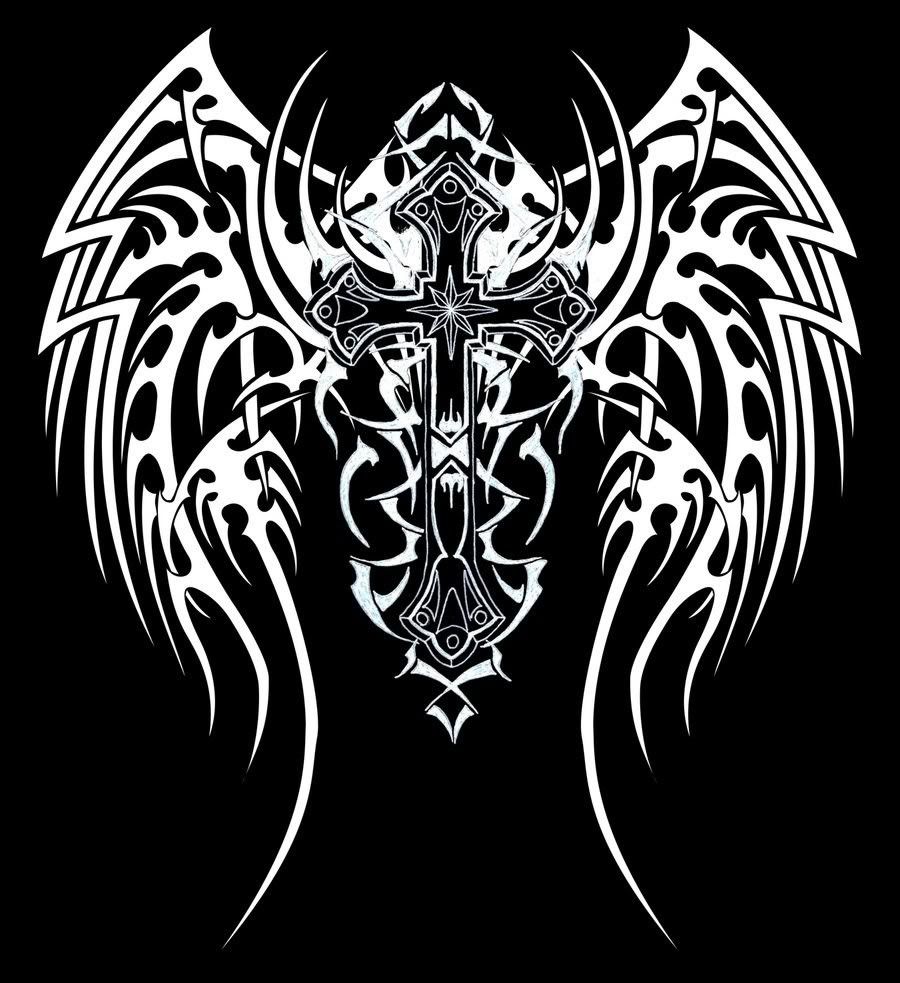 BLACK CHRONOS

An Organization who first discover the powers and plan to use it for their own purposes. What there goal is, no one knows. But few guess what it was. They also fight their enemies, the SERAPHIC ORDERS. And would occasionally capture the members and mutated or brainwashed them. . . .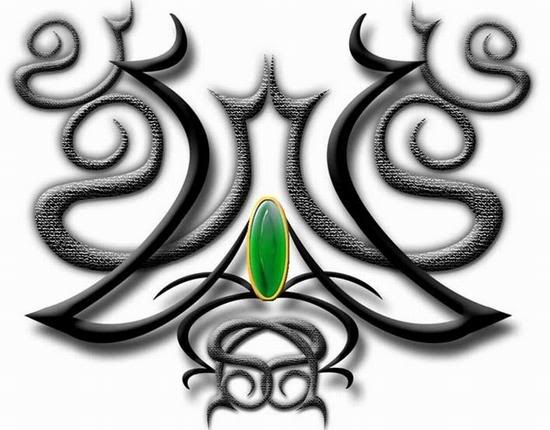 NEUTRAL

A group of contractors or people that takes neither side within this era.


---


[CAST]

{SERAPHIC ORDER}
-Zero as Jared Blackthorne
-Eon as Ein Damon Steinhardt
-Reserved by Roxas
-Frozen as Azarel
-



{BLACK CHRONOS}
-Zero as Erebus: Founder and Leader
-Flyhett as Kyle Revenant
-Mistress as Hannah Baskerville
-
-



{NEUTRAL}
-LNDN as Vayne Marsh: Contractor
-SRT as Sasha R. Takayama: Contractor
-Roxas as Harry Potter
-C.knight as Rion Hawkins:Civilian





[CHARACTER SHEET]

NAME:
AGE: [must be 17 and up]
GENDER:
FACTION: [ SERAPHIC ORDER, BLACK CHRONOS or NEUTRAL]
ROLE: [Contractors; Civilians]
CREATURE: [ The mythical creature you bonded with; for contractors only]
SYMBOL: [ Provide a pic of the symbol]
PLACE: [State where the symbol is located in your body]
PERSONALITY:
WEAPONS: [One weapon only]
SACRIFICE: [ State which sense you sacrifice]
ABILITY: [ List three ability including the new sense you have in battle. Only one magic ability from your bonded creature, the rest is average]
BIO:
APPEARANCE:

CREATURE'S APPEARANCE:


---


[MY CHARACTER PROFILE]

NAME: Jared Blackthorne
AGE:19
GENDER:Male
FACTION: SERAPHIC ORDER
ROLE: Contractors
CREATURE: Black-devil winged pegasus
SYMBOL:

PLACE: Left side of his neck
PERSONALITY: Kind-hearted, Calm and collected, superstitious and cautious when he sees something he does not understand. Quick-temper sometimes, but can be very cold when wanted to.
WEAPONS: Guns
SACRIFICE: Sense of Memories
ABILITY:
-Photographic memories: Able to remember his opponents move and abilities when in battle. Especially fighting the opponent once.

-Lightning Meteor: When he attack his opponent, he would cloak one part of his body with lightning and attack at a fast speed of thousand punches. However, this attack tend to drain him of energy. He is also able to coat the bullets in his gun with lightning, it is less draining for him than his own body.( Think of Saint seiya Pegasus meteor punch)

-Skilled combat marksmanship


BIO: Ever since the day, rain became acid rain. When the land became ruin, Jared had fought hard to survive against the creatures that was once ordinary animal and the nature itself. One day, upon exploring for food he stumble upon an old relic within a ruin. Due to curiosity, he glance at it before he picked it up. The relic looks like some kind of key. He glance around and see a tablet or something with the same design as the relic he found. He place the relic within the tablet. As he did, the tablet shines and with a blinding flash of light, he feel something flows within his body. After that, he passed out. As he came too, he does not recall anything or what happen except for a black horse with wings that stood before him where the huge tablet should be. Since that day, his journey as a contractor begins. However, whenever he is around ordinary people he does not need to hide the creature, rather creature transform itself into a miniature horse instead to blend in; Following Jared wherever he goes despite him wanting to get away from the creature.

APPEARANCE:


CREATURE'S APPEARANCE: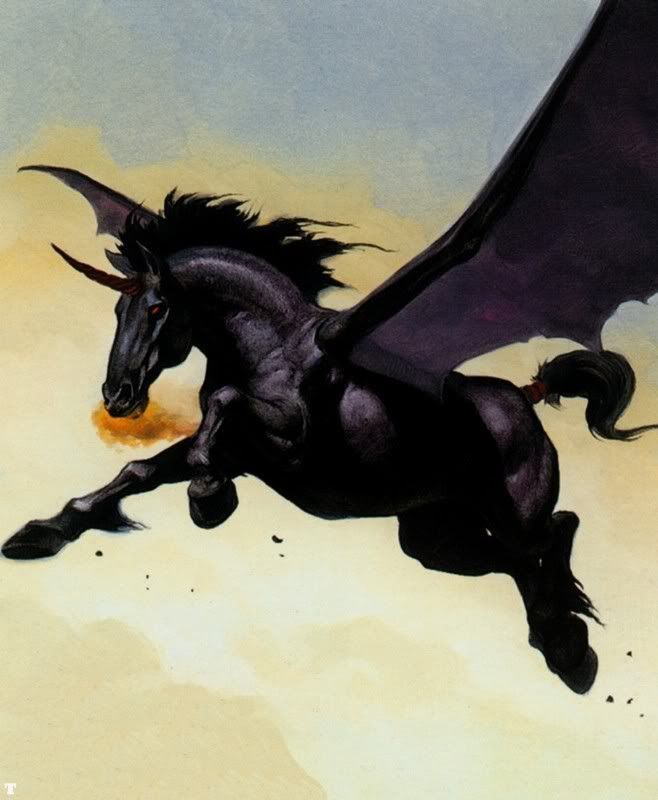 [SECOND CHARACTER]

NAME: Erebus
AGE:21
GENDER:Male
FACTION: BLACK CHRONOS
ROLE: Contractors
CREATURE: Griffin
SYMBOL: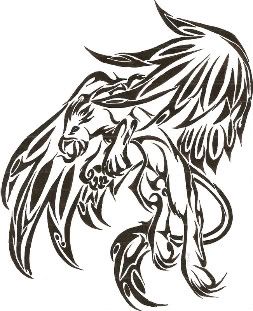 PLACE: Back of the Left Shoulder Blade
PERSONALITY:Calm yet Cold; Stubborn and Dominate;
WEAPONS: Katana
SACRIFICE: Sixth Sense
ABILITY:
-Hyper Intuition: When in battle, he gain the sixth sense of the griffin. With this, he is able to detect and dodge about any attacks all due to the slightest movement from the enemies and is also able to detect things that seem out of place or a lie.


- Gravitation: Able to manipulate gravity, for the gravity does not apply to him seeing that his creature is the griffin. He is able to take high jumps, making himself light. However, he is only able to manipulate about 7 times. If he over limit it, the power will go out of control.

-Art of Kendo and martial arts: High class martial artist and kendo. He had trained thoroughly due to his sacrifice when he is not fighting against another contractor.


BIO:

Erebus was the son of the archaeologist who founded the tablet and the item. Because his father is an archaeologist, he occasionally would get to touch some of the artifacts that his father found. One day he walked into his father's office and saw an artifact on the table. He walked over towards it and picks it up. He noticed some markings like a puzzle. Due to curiosity, he puts the puzzle in its proper form. But because of this he came into contract with the griffin he bonded with. Not much is known about him after that. Except he has gone cold and went off to create an organization called BLACK CHRONOS.

APPEARANCE:




CREATURE'S APPEARANCE: