Hello Everyone, Ugo here!

Here is yet another attempt at a school based RP. The overriding theme of this RP is: 'the value of ties between people'.

Because I do require characters to be okay'd via PM. I'm posting this RP much earlier than it's expected start date since it turns out I can only send out 15 PM's per 24 hours. Regardless, think of this a really early present (of sorts). As mentioned before, this is my 'it's winter break so I need something to do!' RP. Do consider joining!

The RP has started! But if you still want to join I will happily oblige! Just make sure to still send your character to me to get okayed first though.


---
"Are the Bonds Between People Truly Arbitrary?"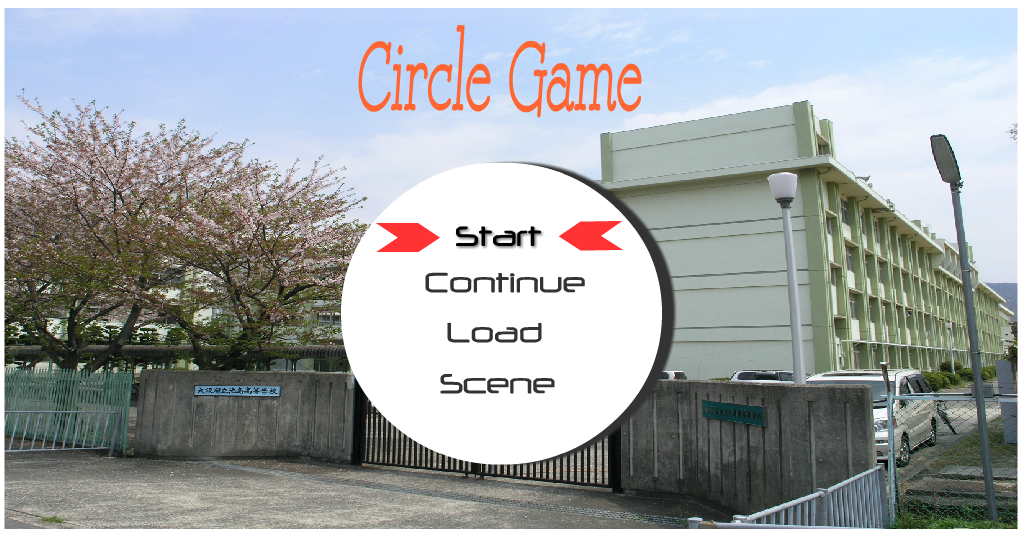 ---

The Story : The School without Money, and the Students Who Attend it

The Story Begins The Same Way Each Time.

Asahiro High School is in the midst of the worst funding crisis it's ever been faced with. In order to reduce their operating costs, that school clubs have been radically reorganized such that there can only be a single club per class in the school. Class 2-D has not decided what their 'class club' is supposed be about. Though most students in that class opt to just go home. Some of the students chose to stay after school ends to make use of their clubroom as a hangout. At this point, many of the students have come to call 2-D's Class Club the: 'Second Lunch Period Club'.

It's already about halfway into the semester, and the social cliques and groupings of friends within the class have already been effectively set for the rest of the school year. In this place, and amongst these students, something is about to happen, and The bonds set at the beginning of the year are going to be shaken in this fleeting moment of their adolescence.


---

Setting : A Convincingly Ideal World that hides a 'Secret'

The story takes at Asahiro High School and the town that it resides in. Asahiro High is a Modern Public school that serves this community. Though not nestled in the busy shopping streets and commercial offices of the town, it's still close enough to feasibly be reached by foot. Thus, Asahiro High School is located in a relatively Urban Area where the homes and commercial areas with stores and places to visit can be reached by the town's bus or by foot even if you have the time. One interesting place in town is the 'Forbidden Block'. A section of houses were nobody lives - it's said that strange things happen in these dilapidated homes, and that people who go there may tempt something unfortunate to happen.

Asahiro High School can be described as school with a modern building and everything you'd expect from a regular high school - though some parts of the school are feeling the changes in the school's budget policy. Further details of the setting is left ambiguous so you can conveniently create places as you see fit/as needed.


---

The Random Relation Generator : Bonds born from Chance

At the start of each chapter, each bond between the entire cast is decided and PM'd to each cast corresponding cast member. It can be broken into two parts:

1) Friendliness: Chosen Between Close, Neutral, or Hate. Decides how your characters feel towards another - and affects the next attribute below.
2) Trope: Taken from a pool based on Friendliness that defines your character's relation to another character. For Close Friendliness, a character can become a Childhood Friend, a Sibling, or a Lover even. There's a whole pool available to each level of friendliness.

Your Friendliness Level and Relation Trope to each character will be listed out for you in that Post - and you'll be expected to act out these relations when you encounter the respective characters in the RP. How you became related to certain characters in certain ways is up to you to flesh out. But it's a first come first serve sort of basis (unless otherwise stated), so if A-Chan says you two fell in love after attending a Llama party, then that's what's going to be accepted as fact! You don't need to flesh out the why behind each and every relation, its there for you to make use of for your own fun.


---

'Circle Game' From a Player's Perspective

This Rp, is yet another mishmash of ideas I want to try in a 'High School - Slice of Life' Type of setting. The formula I'm trying with this RP challenges you to faithfully keep to your character's character even their bonds between people are different. What kind of friend would your character be to two different characters, what kind of rival or lover would they make with another character? This RP seeks to give you that chance to experience different plays, and also removes the 'introduction step' that is usually a part of most RP's when characters first meet.

The 'story' is divided into chapters. These chapters are like going through an individual character's route in a dating sim - with them being faced with a problem that will have to be solved. With the randomized relationships format, it is possible that you'll be the character's friend in one iteration, or end up being casted as an antagonist of sorts. The randomized relations may put you in a role within the story that you may not be expecting to take. Think of it as a chance to exercise your skills in role-playing.

Since this is a Drama RP, the conflicts presented are typically on a personal level. Instead of having access to martial arts skills or magic, your character possesses what are called 'feats'. You can use feats in conversations, arguments, or even out of the blue to affect one or more other characters in various ways.

Circle Game is my personal challenge to be able to write convincing character interactions ranging from love, hate, and everything else in between. I invite you to play this 'Circle Game' with me.


---

Rules:

- Gendou Rp Master's Guide Standard
- Be Prepared for the Relationships you Might end up being in. it's entirely possible the RNG will make your guy character in love with another guy character and vice-versa.
- (Due to popular demand you can request your character not have a love relation with someone of the same gender. But by default I'll think you're ok with that possibility)
- On top of that, even if the relationship seems ludicrous, do try approaching it earnestly.
- In addition, keep it PG, do read your posts over to ensure you're not being overtly unpleasant towards others.
- Posts like "I'm Posting Here to Say I'm Going to Post Tonight!" Will be frowned upon. Please Use the 'Gendou's RP'ers United' if you feel the need to announce that.


---

The 'Be Carefuls' - Things that can make this RP die:

The RP's designed to give you lots of room to improvise details and building blocks to make up your own side stories for each different story arc. But if you feel like it's a bit much, just remember that all I expect from participation is lots of posting, and acting faithfully on the relationships your character is granted when interacting.

Don't start thinking 'well I don't want to block up the plot with something I had for a subplot between myself and x-san so I'll just follow along.' If you come up with a side plot that the others begin to follow it then I wont mind at all. In general I don't want the 'let's blindly follow the RP master all the time' mentality going here. At the time of this writing I would be surprised if even the first iteration reaches it's close, so don't feel like you're dogging the main plot if your plot is interesting. (I also have ways of tying plot things together)


---

Character Profile

As usual, send Your Profile to me Via PM before posting here. If you're lost on something and need help, or just have questions, feel free to PM me about it as well! I encourage you make your character someone you personally really have a clear picture of. Think of them as an character in theater that you expect to use in many different plays and situations. The hope is that their personality is evident in every post you make with them. It takes a lot of work on my end to set up relations for each character, so it's strongly suggested to stick to a single character.

------------------------------------------------

Name: Follows the Last-Name and First-Name Format Here.
Age: The Cast is Supposed be High-schoolers, so no one over 21. I'll probably roll my eyes at 'child geniuses, please avoid that too.
Gender: Male or Female
Appearance: Text or Picture. Try to size down the size of your image if it takes up lots of space.

Personality: Is the general blueprint that at least outlines how your character acts normally. Consider it a challenge to maintain this personality and be able to portray how they'd react to surprising situations.

Bio: Is your character's biography about what they've done up until this point in time. For overall plot related reasons, the circle of people in this RP all originally come from the area the school is located. It's possible to still do a 'transfer student' whose come back to japan after being gone for some time though. Keep in mind: things like sisters or siblings may become redundant - as it is possible another character in the cast may be a sibling in a chapter! Remember that the 'bonds' in this RP are subject to the RNG!

Feats: This is probably the hardest section to understand so pay attention. In an RPG, your character possesses skills which are used in fights. In Circle Game, your Characters posses 'Feats' which are used in conversations and interactions with other characters. I STRONGLY SUGGEST you write out the rest of your character profile before trying to make up feats. You may find that a character's feats will come more naturally once you know the sort of person they are. Here is a list of example feats to help give you ideas to look off of:

[Show][Hide]

----------------------------------------------------------------------------

> Social Suicide
This character can do something on behalf of another character. This act will set all of this character's 'close' relations to 'neutral' for the rest of the arc. However, the target character will be compelled to be 'close' to this character for the rest of the arc.

> Bad Rumor
This character can target another character for a bad rumor. When this Feat is used, a target character will have their closeness reduced to 'neutral' towards another character for the rest of the arc. The affected character will know this character started the rumor and will have a lower disposition towards this character.

> Fateful Encounter
Useable on a character with a Neutral or Below Closeness towards this character. The affected character will be obligated to converse with this character when this character converses with them.

> "What Do You Think of Me!?"
Useable on any character. When this character poses this question to a character they must answer. Regardless of the answer, if they're close both of these characters will have improved opinions of each other, if neutral then their opinions of each other improve just a little, if they hate each other their opinions of one another will go down.

(Additional Examples by Emiya)

> Refusal!
With this Feat, L-chan can outright shut herself from any attempt of conversations that is not under the influence of a Feat. Once used, the person who intends to talk to her before will have their opinions on L-chan reduced by one level. (Close -> Neutral, Neutral -> Below Closeness and so on) Not usable on characters who have a 'Hate' relationship level on L-chan.

> Blame Shift
Whenever something bad happens and someone is going to take the blame for it, L-chan can use this Feat to shift the blame to someone else, saving her intended target and defame the other that she wishes to put the blame in. In return, the person she has saved from the blame will have their relationship levels increase to 'Close', regardless of their previous level. As for the one that L-chan has defamed with, will have their relationship level drop down to 'Hate' for the rest of an arc.

> Smartful Dodger
Using her wits, L-chan can talk herself out and escape from sticky situations that involves her getting bullied or picked on which are not under the influence of a Feat. Usable only on characters that has low relationship levels on her (Below Closeness, Hate etc) and does nothing on characters that have relationship levels starting from Neutral and above.


--------------------------------------------------------


After looking at those examples, you can see that the uniting factor in all of them is that they affect social standing and personal perceptions of characters. Feats are also guaranteed to work. A feat cannot be dodged or countered by another feat - or brushed off. use them wisely. I could take up pages writing about the minute details of feats, but just make an attempt to write feats that make sense with your character. I will help you along once you send your first character draft to me. you can have up to 3 TOTAL FEATS.

Worst Nightmare: Your character 'Nightmare' is a description of the plot for the Chapter in which your character is the main focus. It involves something bad happening to your character and the need for outside help from the cast (corny as it sounds). Don't worry about it being amazing or dazzlingly original, just think about what kind of drama scenario you'd like to throw at the cast. Be sure to mention characters your scenario may need (for example: a best friend, or an overly demanding classmate).

Here's the cool part - if you make your story about something like say an 'friend you get into a fight with' you can ask me to cast that to a character in the cast. I will be able to guarantee the RNG ensures you have a character form the cast to fill that role. It is also for that reason that participation is pretty darn IMPORTANT for everyone.

---


My Character:

Name: Hayata Umeko
Age: 17
Gender: Female
Appearance:



Hobbies: Socializing with friends, The Internet

Personality: 'Ume-chan' According to her friends.

It's well known that she could've gone to a much better school based on her test scores, but she chose to go to Asahiro High School where many of her classmates from Middle School and before ended up going. Bright and cheerful, Umeko's presence is pretty much unmistakable once she's actively participating in a conversation. Her tendency to hug people from behind as a greeting is just considered part of her playful nature carried over from childhood. At one moment Umeko seems to be goofing off, but she can suddenly turn adamant the next; this is one of her strong points on the Social Battlefield. Umeko becomes very interested when matters of love are brought up.

Bio: A cheerful member of the class. Though she may not appear like it, Umeko was one of the smarter students in her middle school. Smart enough to get into a selective all-girl's private school in the east. However, she ultimately decided to attend the school where most of her former classmates had decided to attend; Asahiro High. While she is sound in academics, Umeko is bad when it comes to Physical Education; she can't run 15 meters before getting exhausted.

Like a few of the other students in class, Umeko likes to participate in the 'Second Lunch Period' Club. It allows her to spend time with her friends, and be able to tell her parents she's in a club without really doing anything. Umeko always seems to drop into any conversation where 'love' is mentioned. Hearing about girls getting love letters, and rumors of people going out is something she eagerly gossips about. Interestingly enough, Umeko has a unique personal view on love. She considers 'Romance' a fanciful thing that ultimately has no real weight in the real world, and she considers 'love' a different category all its own.

Despite her apparent lofty place in the Social Hierarchy, she prides herself in being able to remember everyone's name after hearing it once. Most of the students regard her as a bit childish - one of her points of charm for some people.

-----------------------------------------------------------

Feats:

1) Bait and Switch - When engaged in a normal conversation not under the effects of a Feat with a Neutral/Close disposition towards her. This character can make another character accept her point of view for the rest of the RP. Based on her view on the topic that she chooses to bring up. Can only be used on cahracters with a 'close' disposition towards her.

2) "I Want to Talk" - This Character can begin a conversation with any character regardless of that character's Disposition Towards her about any topic. Regardless of how the conversation goes, the target's disposition towards this character improves.

3) Bad Rumor - This character can target another character for a bad rumor. When this Feat is used, a target character will have their closeness reduced to 'neutral' towards another character for the rest of the arc. The affected character will know this character started the rumor and will have a lower disposition towards this character.

(SPECIAL) [???] - A feat that exists to protect the secret of this world. Once found, this fairytale will take it's first step towards an inevitable ending.


Worst Nightmare:

(Example) Disillusioned by her mother's sudden decision to re-marry, Umeko runs away from home, and stays at a friend's home. Refusing to talk to either her mother or step-dad, her only line of communication to them is her step-sibling from the father's side. Here's the side characters for this chapter... blah blah, I want to have player characters for these roles, blah blah.... I want Ugo to be the one in charge of managing the plot for this arc, etc.


---

Cast:



1) Hayata Umeko - (Ugo)



2) Katsuragi Sayaka - (Emiya)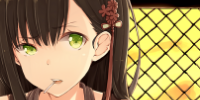 3) Iwasawa Yuki - (LD)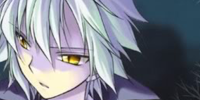 4) Credens Judgelight - (KM)



5) Tanaka Maruko - (Zourato)